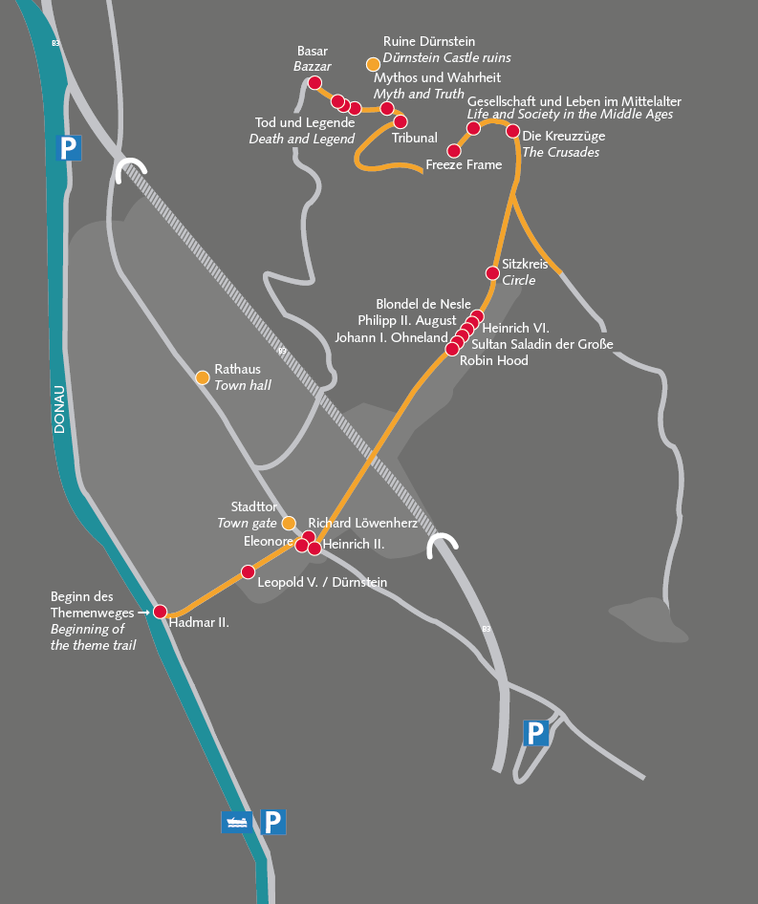 Description of the route
Start: Danube landing, to the east of the town wall at the statue of Hadmar II.

Marking: Red dots on the theme trail map refer to the historical stations along the theme trail; green dots represent scenic points and places to relax and reflect. When following the trail, you will see the stations for experiencing the scenery marked with one or more symbols for the senses.

Duration: 20 to 30 minutes walking time, about 90 minutes when using the theme trail.

Difference in altitude: about 120m

Difficulty: Mostly moderate, with a few short, more challenging segments; suitable for all-terrain strollers.

The trail is accessible all year round, but sturdy shoes are recommended. Please do not leave the marked trails and use the bins available along the way for any litter.
Downloads
The Lionheart in Dürnstein - A Journey Through the Middle Ages: Brochure